Search results
Cleanlogic Exfoliating Body Gloves, $6.19
Cleanlogic Exfoliating Body Gloves Benefits Our unique and exclusive blend of materials fits your hand, well, like a glove to evenly whisk away dull, dry skin and welcome back your skin's natural softness, smoothness, and glow. Even better, our gloves are certified organic cotton, recycled polyester, and free from dyes.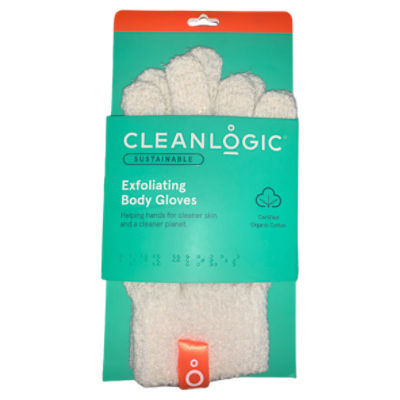 Cleanlogic Exfoliating Body Gloves
Open Product Description
Offer Valid Until: Dec 8th
Cleanlogic Exfoliating Stretch Cloth, $6.19
Cleanlogic Exfoliating Stretch Cloth Benefits Makes it easy to clean all your hard-to-reach places by stretching up to 3x the size of regular washcloths, Leaves all skin types feeling soft and smooth with our unique blend of materials that are dye-free and made with certified organic cotton and recycled polyester.
Cleanlogic Exfoliating Stretch Cloth
Open Product Description
Offer Valid Until: Dec 8th