Search results
Daiya Creamy Caesar Dressing, 8.36 oz, $5.99
Daiya Creamy Caesar Dressing, 8.36 oz Deliciously dairy-free® Finally! A perfect plant based addition without the dairy, soy and gluten. Our Caesar is so rich and creamy with a perfect pairing of garlic and cheeze, your veggies will do a double dip!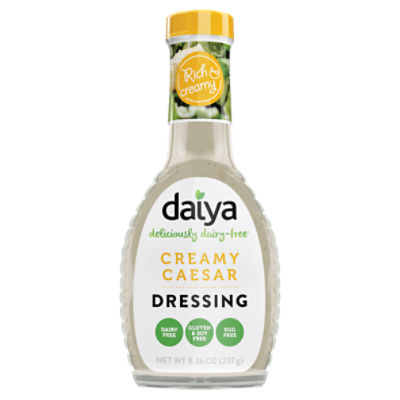 Gluten Free
No Artificial Ingredients
Vegan
Daiya Creamy Caesar Dressing, 8.36 oz
Open Product Description
Follow Your Heart Vegenaise Original Dressing & Sandwich Spread, 16 fl oz, $6.99
Enjoy real mayonnaise taste with Follow Your Heart® world-famous, egg-free Original Vegenaise®. It's made fresh without preservatives or artificial flavors, and blended with premium, expeller-pressed, non-GMO oils extracted without harsh chemicals. Vegenaise® is also low in saturated fats and is cholesterol free making it a great choice for you and your family. Perfect for sandwiches, spreads and anywhere you would use mayo, Vegenaise® is Better Than Mayo®!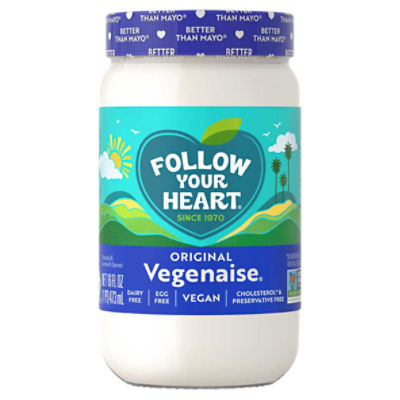 Gluten Free
Vegan
No High Fructose Corn Syrup
Follow Your Heart Vegenaise Original Dressing & Sandwich Spread, 16 fl oz
Open Product Description