Search results
Alpine Lace® Sliced Provolone Cheese with Smoked Flavor, 8 oz, $5.99
25% less total fat than regular Provolone cheese. Grab some Alpine Lace® Deli Cheese at your local deli without the wait of the deli line.nnComparison per Serving:nFat: This product 4.5g; Regular Swiss cheese 6g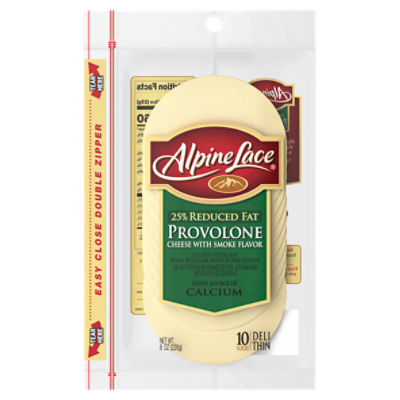 Alpine Lace® Sliced Provolone Cheese with Smoked Flavor, 8 oz
Open Product Description
APPLEGATE Organics Provolone Cheese, 5 oz, $6.99
Creamy, smooth and extremely versatile, Applegate's Organic Provolone Cheese a great addition to any sandwich - hot or cold! We source from family farms, where animals are raised with care and respect. We believe this leads to great tasting products and peace of mind-- all part of our mission. Changing The Meat We Eat. USDA Organic. Certified Organic by Quality Assurance International. Not smoked. Farmer Certified rBGH free (No significant difference has been shown between milk from rBGH-treated and untreated cows). Gluten Free. Sugar Free. Casein Free.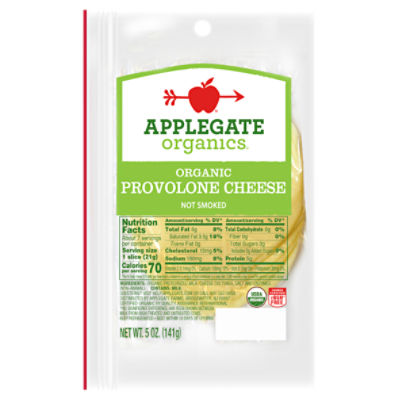 APPLEGATE Organics Provolone Cheese, 5 oz
Open Product Description
Brunckhorst's Boar's Head 44% Lower Sodium Provolone All Natural Cheese, 8 oz, $6.99
Sodium Content 140mg per Serving Compared to 250mg for USDA Data for Regular Provolone Cheese.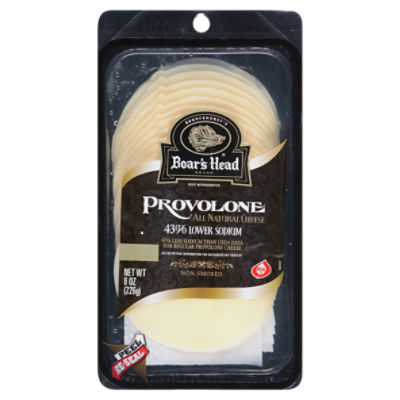 Brunckhorst's Boar's Head 44% Lower Sodium Provolone All Natural Cheese, 8 oz
Open Product Description