Search results
Boar's Head Bold 3 Pepper Colby Jack Cheese, $12.99/lb
Genuine bold flavor. Freshly sliced at your Deli counter. Product slicing options include "Standard Thickness, Shaved, Sliced Thin or Sliced Thick". Please note your slicing preference in the comment section of your cart.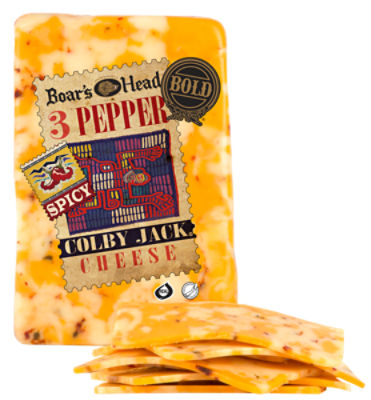 Boar's Head Bold 3 Pepper Colby Jack Cheese
Open Product Description
Final cost based on weight
Boar's Head Colby Jack Cheese, $9.99/lb
Featuring an alluring marbled color, Boar's Head Colby Jack Cheese is an amalgam of Colby Cheese and Monterey Jack Cheese. The result of these two cheeses uniting is a creamy textured, buttery cheese with a hint of tartness, making it a favorite of both true cheese lovers and younger eaters alike.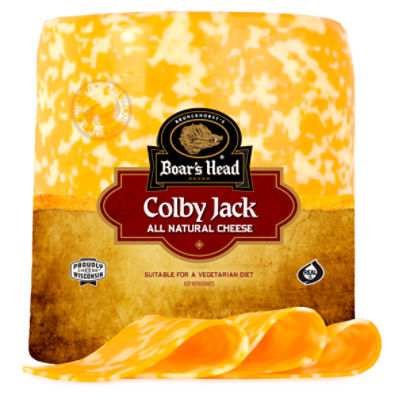 Boar's Head Colby Jack Cheese
Open Product Description
Final cost based on weight