Search results
Herbal Essences Volume Hairspray, 8 oz, $5.99
Herbal Essences Volume Hairspray, 8 oz Amp up the volume with Herbal Essences Volume Hairspray. This lightweight spray gives your strands maximum body and hold from root to tip. Even better, its magical hold lasts for 24 hours. That's 24 hours of touchable, soft hair with all the volume and hold you're after. It leaves your hair feeling moisturized and silky soft, making it the perfect finishing spray for your style. You'll love the fresh citrus scent, too. Go ahead—run your fingers through and discover how good it feels to use a hairspray that's certified PETA Cruelty-Free, paraben-free, alcohol-free, color-safe, dye-free, and pH-balanced. Pair it up with the Herbal Essences Volume Orange Blossom Shampoo and Conditioner and experience the feeling of real results with infused ingredients inspired by nature.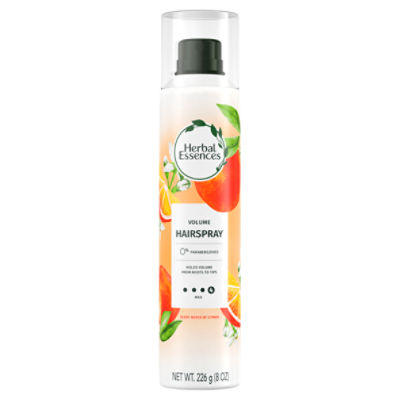 Herbal Essences Volume Hairspray, 8 oz
Open Product Description
LA Looks Mega Shaper Alcohol Free Hair Gel, 20 oz, $2.99
Do you want to shape, spike, mold or slick your hard-to-hold hair into a style that will get you noticed? Get long-lasting shape and definition with LA Looks Mega Shaper styling gel for ultimate hold and control. It's made with TriActive hold for absolute fixation, resistance and durability that will last all day long. No matter what type of hold you need, extreme, defined or flexible, LA Looks will keep your style rocking all day long.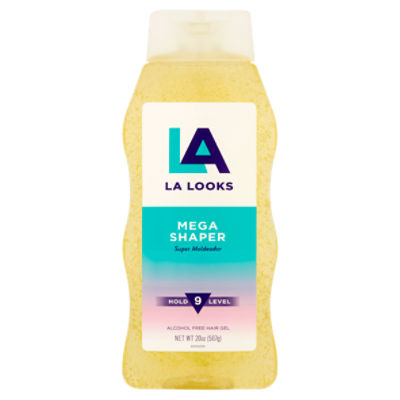 LA Looks Mega Shaper Alcohol Free Hair Gel, 20 oz
Open Product Description