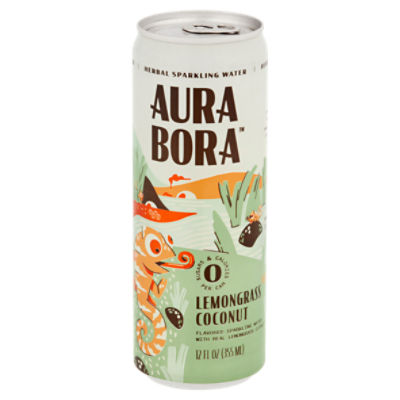 Aura Bora Lemongrass Coconut Herbal Sparkling Water, 12 fl oz
Sale Information
On Sale!
Sale price valid from 3/17/2023 until 3/23/2023
Description
Aura Bora Lemongrass Coconut Herbal Sparkling Water, 12 fl oz Hello World From the land to your hand, meet Aura Bora. Our sparkling waters are made with herbs, fruits, and flowers for earthly tastes and heavenly feelings. What is this round fruit? It has a hard outer shell I'm told I do too
Ingredients
Carbonated Water; Natural Coconut Flavor; Lemongrass Leaf Extract;
Nutrition Facts
servings pr container
Product Number: 00860002260907
Sale Information
On Sale!
Sale price valid from 3/17/2023 until 3/23/2023
Description
Aura Bora Lemongrass Coconut Herbal Sparkling Water, 12 fl oz Hello World From the land to your hand, meet Aura Bora. Our sparkling waters are made with herbs, fruits, and flowers for earthly tastes and heavenly feelings. What is this round fruit? It has a hard outer shell I'm told I do too
Product Number: 00860002260907
Ingredients
Carbonated Water; Natural Coconut Flavor; Lemongrass Leaf Extract;
Nutrition Facts
servings pr container
Product Number: 00860002260907