Search results
Hunts Naturally Steam Peeled Stewed Tomatoes, 14.5 oz, $2.19
Proudly GrownnAt Hunt's we Steam Peel our tomatoes with simple hot water. That means no chemicals, like lye*, are ever used to peel our tomatoes. Our tomatoes are vine ripened and picked at the peak of ripeness because we know great tasting meals start with great ingredients.nCook Confidently!n*Lye peeling is generally recognized as safe by the FDA and has no adverse effects on the healthfulness of tomatoes.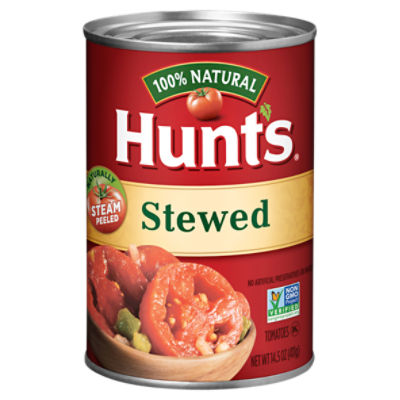 Hunts Naturally Steam Peeled Stewed Tomatoes, 14.5 oz
Open Product Description
Tuttorosso Basil, Garlic & Oregano Stewed Tomatoes, 14.5 oz, $1.49
Allergy FriendlynFree of the 8 most common allergens in the USnOur products are free of:n✓ wheatn✓ dairyn✓ eggn✓ peanutsn✓ tree nutsn✓ shellfishn✓ soyn✓ fishnAlso made without casein, potato, sesame and sulfites.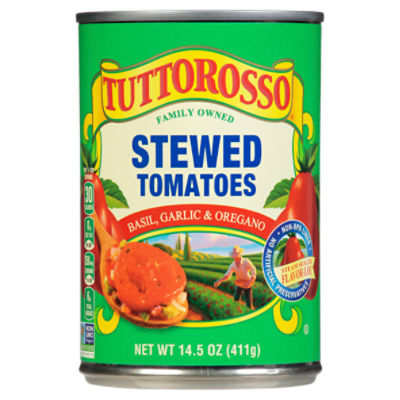 Tuttorosso Basil, Garlic & Oregano Stewed Tomatoes, 14.5 oz
Open Product Description